THE SPIRIT OF BAY MANOR
(Thriller - 3f, 2m - character ages 31 to 65)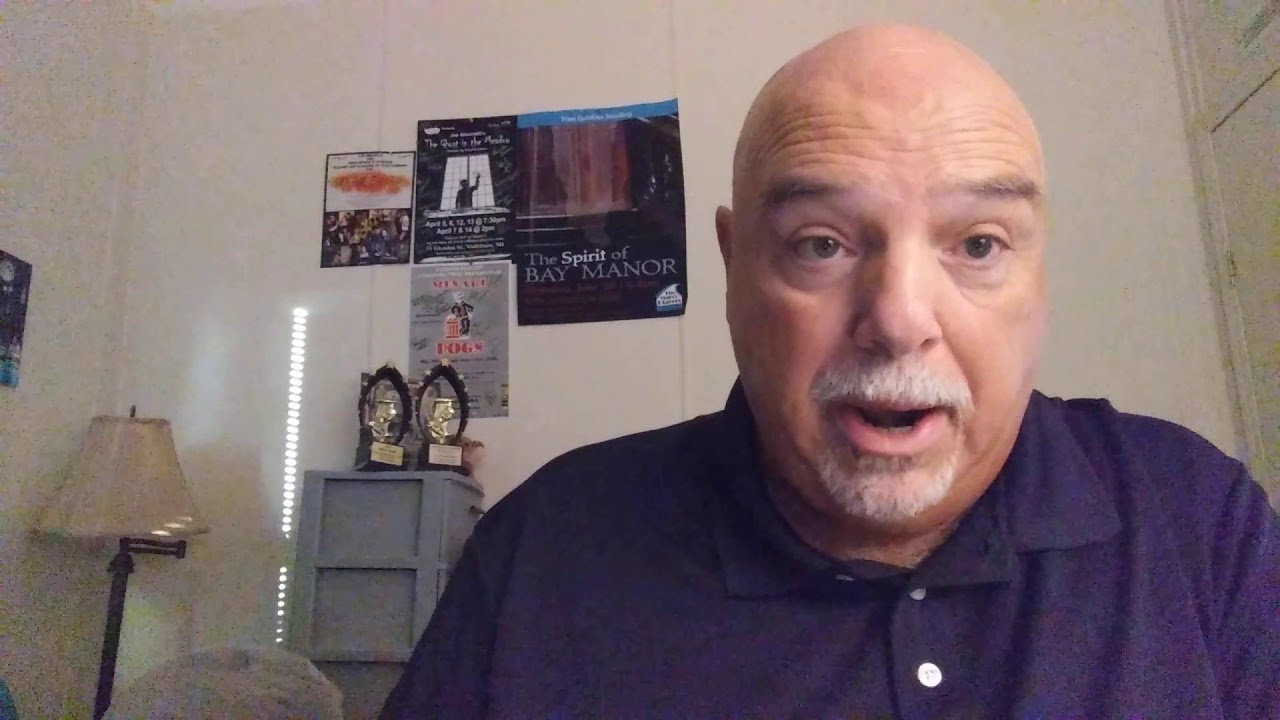 Five people gather in an alleged haunted manor house to try to prove whether the house either is, or isn't, haunted. Among them is a paranormal investigator, a real estate agent, the manors owner, a psychic, and the niece of the woman who died mysteriously in the same house during a ghost hunting experiment thirty years prior. Russ, age forty, is a paranormal investigator with a skeptical bent. Julie is a fifty year old real estate agent whose company will only list the house if they confirm it is not haunted. Barry, age 60, is the manor's owner who desperately needs to sell the house to raise much needed cash. Both he and Dalia, age 65, were part of the earlier experiment gone wrong. Emily, 37,is the niece of a woman who died mysteriously in the earlier experiment, present to try to find out what really happened to her aunt thirty years prior. The play is easily staged with simple but convincing effects. For licensing inquiries on this title, please contact:
Joe Simonelli - jsimonelli2@msn.com 347-355-8989
1st class Broadway and West End rights thru law office of Gary DaSilva - gary@internationalauthors.com
To purchase this title on Amazon click the link below
https://www.amazon.com/dp/B086PPJHHF
PRODUCTION HISTORY Marco Players Theatre FL 2021 (premiere)
SAMPLE PAGES "THE SPIRIT OF BAY MANOR"
was produced at The Marco Playhouse
Theatre on Marco Island, Florida in Jan 2021
for 18 performances with the following cast:
Barry……………….….Joe Simonelli
Emily……………….…Shelley Gothard
Russ…………………...Paul LoPresti
Julie…………………...Lori Sigrist
Dalia…………………..Suzanne Davies
Production Staff
Director……………….Joe Simonelli
Asst. Director…………Lori Sigrist
Stage Manager………..Jeff Hoover
Tech Director…………Ron Clark
Artistic Director………Beverly Dahlstrom
Set…………………….Jim Swanker
5
CAST
Barry Dyall - 65
Emily Compton - 37
Russ Johnson - 40
Julie Bloom - 55
Dalia Harris - 60
ATHORS NOTE: never being a big fan of between
scene stage hands resetting furniture and clearing
glasses etc. All these tasks should be handled by
actors if possible. (there are exceptions) It is of
course permissible for stage manager to reset props at
intermission.
SETTING: The second floor parlor of a large Manor
House. A functional window is back right, a fireplace is
back center. A dining room table with four chairs is down
right. A couch with a coffee table is down center. A bar is
back left. Main entrance door from hallway is stage left,
another door stage right leads to a back staircase. When
this door is open a landing with a staircase leading upstairs
can be seen. This staircase also leads downstairs to the
kitchen. A wing chair with ottoman is down right. Pewter
mugs and vases are on top of the fireplace mantle as well
as typical fireplace implements and two battery-powered
lanterns. Hanging on the wall is a picture of a nine-yearold boy (Barry) circa 1960.
AT RISE: An empty stage is seen as we hear a wind
effect. It softens and fades as Barry enters from attic door
carrying a picture or portrait (covered with sheet) of Katy
Madsen. He closes attic door behind him upon entering
and hangs the picture on back wall. He then goes to main
door and calls to others as the attic door opens by itself.
BARRY. In here you two.
(Barry notices the open attic door and quickly crosses to
close it as Julie and Russ enter from main hallway door)
7
BARRY. And this is the second floor parlor where we'll
set up our main observations.
(Russ carries a computer bag or satchel. He places the
satchel down and takes out a notebook, pencil, and yellow
legal pad. He starts examining different areas of the room
and periodically writes down notes on the pad.)
JULIE. Great. My least favorite room in a house full of
rooms I don't like..
BARRY. Come on, Ms. Bloom. With that kind of attitude,
I'm inclined to call your real estate agency and ask to have
you replaced.
JULIE. Not very likely, I'm afraid. It's not my fault that
you live in a state that requires you to list whether a house
is haunted. You well know that no other realtor in town
would agree to spend one night in this manor, much less a
whole weekend. But me being new to the agency and this
town…
RUSS. And being far less superstitious than the locals?
JULIE. That, too. I am willing to make the supreme
sacrifice and spend two nights here at the 'haunted
mansion.'
BARRY. Supreme sacrifice and a nice commission check
if you're able to sell the place.
JULIE. Given the reputation of Bay Manor, that would
entail finding some way out-of-town buyers with deep
pockets.
RUSS. And a huge sense of adventure, I might add.
JULIE. If we can give the manor a clean bill of health,
then I'm going the commercial route. Why try to convince
a private owner that it isn't haunted when I can convince a
developer to turn it into condos, or a nice country inn?
RUSS. You've got a point. Nothing pulls in the tourists
like a nice haunted country inn.
JULIE. Touché.
RUSS. You know you can't hide facts about this house the
way you could thirty years ago when….well, you know
what happened; you were here, Barry.
BARRY. Yes. I was here.
RUSS. And yet you came back after that horrible incident.
After you swore publicly that you never would. That, if I
remember the quote from the newspaper correctly…
JULIE. What incident, and what quote?
RUSS. "They should tear it down. Tear the house to the
ground and have the timber laced with sage and
incinerated." Something like that, wasn't it ?
(Barry crosses to the bar and picks up a decanter of
Scotch.)
BARRY. Close enough. But in fairness to myself, I was
very upset at the time. (as he pours a drink) Would anyone
else care for some aged scotch?
JULIE. How aged?
BARRY. At least thirty years, I'd say.
9
JULIE. Count me in.
RUSS. So has time softened your attitude toward Bay
Manor?
JULIE. From what I hear, a desperate need for quick cash
and the wolves at the door might cause anyone's memory
to fade a bit.
BARRY. (hands her a drink) I might choose your
expressions more carefully, Ms. Bloom, considering there
are real wolves as well as bears roaming around in the
woods out there. I've seen both from the third-floor
window quite often. As a matter of fact, no workmen or
service people will even come here after nightfall. And as
for me being here voluntarily? You're both wrong. A
drafty manor house is the last place I'd choose to spend a
weekend when I have a nice, comfortable apartment in
town. But since I now own it, and the real estate company
insisted, and since, as Ms. Bloom mentioned so
eloquently, the wolves are indeed at the door—yes, I'm
here.
JULIE. You mentioned an unfortunate incident, Russ.
Care to fill me in?
BARRY. I'm not so sure you'd like the story, Ms. Bloom.
JULIE. First of all, if we're going to spend the weekend
together, can we keep it to first names? It's Julie. Ms.
Bloom sounds like a money-hungry real estate broker
…which I am, by the way.
BARRY. Gladly…Julie. (to Russ) So, you're the expert in
such matters, aren't you Russ? I'm sure you've done the
research. Perhaps you'd like to tell her the story. After all,
isn't that why the real estate agency hired you? To
investigate. To debunk or identify any paranormal
occurrences in the house. To spend the weekend and verify
that the house either is, or isn't, haunted? Isn't that what
you ghost hunters do?
RUSS. I prefer the term parapsychologist to ghost hunter.
And since I'm one of the more skeptical
parapsychologists, I feel it's fair to warn you that in
ninety-five percent of the cases I've investigated, it's been
nothing more than the wind coming down an open
chimney or some doors that weren't hung correctly and
refuse to stay closed. Strictly a case of physics and shoddy
workmanship.
JULIE. And the other five percent?
RUSS. Well, Julie, as Barry mentioned, I have indeed
done the research. So perhaps I will tell the story, at least
from a clinical outsider's perspective, and you can be the
judge. Barry, please feel free to fill in the blanks if I stray
too far from the stated facts of the case.
(Barry sits silently in the chair, deep in thought, sipping
his scotch.)
JULIE. I'm all ears.
11
RUSS. (periodically referring to previous notes in his
notebook) The short version is that in nineteen eighty-six,
Barry here, representing the owners of the manor, along
with three others, spent two weeks in this house. The
experiment was headed by Dr. Kurt Mueller, a German
parapsychologist who came to upstate New York to
investigate and gather scientific evidence of any
paranormal occurrences happening at Bay Manor. He had
selected as his research assistants Amy Compton and a
psychic named Dalia Harris. Amy was chosen because she
had been the victim of a continuing paranormal experience
over a number of years. Drops of water, from no apparent
source, would randomly fall on her hands and body while
she was inside her house. This phenomenon was later
identified as spirit drops.
JULIE. Spirit drops? Come on, it had to be a leak in the
ceiling or moisture forming on a humid day.
RUSS. It's been documented to have happened in airtight,
sealed rooms under experimental conditions. No one
knows where the water comes from.
BARRY. I didn't believe it then and I don't believe it
now!
RUSS. Careful, Barry, Bay Manor is not a place where
you want to spend a weekend with a closed mind. No
matter how much you may want to sell it. Especially being
one of the three who were able to escape from it unscathed
thirty years ago.
JULIE. Escape from it? Why? Who didn't?
BARRY. Amy Compton. Unfortunately. She died in an
accident the day before we were all to leave.
RUSS. Are you so sure it was an accident, Barry? After
all, this house has had a very checkered past even before
that experiment in eighty-six. A checkered past since it
was first built in the late nineteenth century, perhaps. The
man who built it, Barry's great grandfather, Oliver
Madson, was a British actor who retired to America with
his second wife, a young Broadway actress bride, thirty
years his junior. Katy was her name. Barry's grandmother
inherited the house after Oliver and Katy Madson's
untimely demise..
JULIE. How untimely?
BARRY. The story my family tells is that my great
grandfather Oliver was still finishing construction on the
house in eighteen ninety-six, supervising building the
second floor servants' quarters, when a support beam, for
no apparent reason, dislodged and crushed him to death.
Almost like a warning to others not to finish building the
house. (beat) Of course, his young, gold-digging actresswife did go ahead and finish.
RUSS. Such disrespect for your great-grandmother,
Barry?
BARRY. Step great-grandmother, if you please. Anyway,
she eventually got what was coming to her.
JULIE. (a look to Russ and sarcastically) Okay..
BARRY. With the money from the estate securely in her
hands, she did in fact finish building the house. And filled
it with extravagant furniture and a number of servants to
cater to her whims. She also liked to spend money. On
wild parties with actor cronies mostly. When the money
ran out she let most of the servants go, save for one
housekeeper and a butler, Henry Jenkins. It's with Jenkins
that the history of the house really starts to turn dark.
13
JULIE. (crossing to refill her drink) Why is it always the
butler? It's never the upstairs maid or the gardener. So
what happened with this Jenkins fellow?
RUSS. (takes the room but never indicates the stairway
door) From what I read of the case the widow returned to
her sporadic acting career in New York City for the winter
and would spend a month or two at Bay Manor for the
summer. She would sometimes return with some rowdy
roaring-twenties house guests. By now, thirty years had
gone by since her husband's death. Jenkins, who for the
most part had the run of the place and had grown very
fond of the house, didn't appreciate what he thought were
downstate New York City trash debauching his sacred
temple. Fortunately for him, and rather unfortunately for
the widow, shortly after her guests had left one late
summer day… she fell down the back staircase of the
servants' quarters, breaking her neck. It happened after a
quarrel with Jenkins. Overheard by the only other person
present in the house at the time, the maid, who had seen
the widow come up the main staircase and enter the
servants' quarters. She heard the argument from the
hallway, not daring to enter the room to face either
Jenkins' or her employer's wrath by intervening.
JULIE. Wait a minute. Something's not making sense.
Why would Katy Madson, the owner of the manor, use the
back staircase to leave the servants' quarters?
BARRY. Maybe she was in the mood for some tea and
crumpets after setting the butler straight.
RUSS. I doubt it.
BARRY. Why don't you ask her yourself? That's her
portrait sitting on the mantle. I just brought it down from
the attic before you came in. My step great-grandmother,
Katy Madson.
(He leads Russ and Julie to picture, and uncovers it so
they can see it.)
RUSS. Wow, vintage nineteen twenties. What color would
you say that hair is? Not platinum blonde?
JULIE. No, more like a strawberry blonde. But she
certainly doesn't look like a tea and crumpets kind of girl
to me.
RUSS. And she wasn't on those stairs to fetch a snack
from the kitchen. The rumors were that Jenkins wanted
things his own way, so he pushed her down those stairs.
BARRY. As you said, Russ, they were only rumors. (He
recovers portrait with sheet.)
RUSS. The local sheriff didn't think so. Although he
couldn't prove anything. (He pulls out a copy of news
article.) Here's a copy of the news article dated September
3
rd, nineteen twenty-six. The maid quit the very next day
and disappeared after giving a brief statement to the
police. The manor then passed to Barry's grandmother and
she decided to keep Jenkins on since he asked for no salary
but was happy to receive only room and board. All was
quiet for a while until another incident happens in the
servants' quarters around nineteen fifty-six. Not a fatal
incident, mind you. But a significant one, I think. (beat)
Funny, isn't it? How paranormal incidents seem to happen
at Bay Manor in thirty-year cycles. Oliver Madson dies in
eighteen ninety-six. His wife falls down the stairs in
nineteen twenty-six. Jenkins in nineteen fifty-six.
15
BARRY. Then our paranormal experiment-gone-bad in
nineteen eighty-six.
JULIE. And now here we are in two thousand sixteen.
Never a dull moment in the fun house. What happened to
Jenkins the butler in fifty-six?
BARRY. You want the story second hand or direct from
the source, my mother? As much as I doubt its veracity, I
do believe in full disclosure.
(He moves upstage and points to the picture of the boy)
That picture is me taken in this house when we used to
visit my grandmother. In nineteen fifty-six my mother
was visiting the manor and reading a book in her old
bedroom when she heard a scream from the servants'
quarters. She entered and found Jenkins, writhing in pain
on the floor, cursing a blue streak and gripping his leg.
Apparently a fireplace poker he was polishing slipped
from his hand and smashed into his ankle, breaking it..
JULIE. (incredulous) What? Okay, I grant you a fireplace
poker of that era was probably very heavy, but having it
slip from your hand couldn't possibly cause that kind of
injury. A bad bruise, maybe.
BARRY. Good observation. And since he was lying well
away from the fireplace when it happened, my mother was
apt to wonder if he was really polishing it at all.
JULIE. Are you suggesting, he was hit with it
intentionally? By whom? You said he was alone in the
room.
RUSS. Actually, things like that have been documented as
happening in hauntings. Bricks flying about. Furniture
moving. Books being tossed around
BARRY. In any event, his ankle never properly healed
and he walked with a distinct limp from then on. My
grandmother said she always knew when he was walking
around the hallways after that as she heard the clip clop of
his shoes on the wooden floor. He also used to whistle a
popular tune from his youth all the time. "The Band
Played On." You're all too young to remember it.
JULIE. I know it. 'Casey would waltz with a strawberry
blonde and the band played on.'
BARRY. That's the tune. Good for you, Julie. My favorite
tune from that era was always "The Sidewalks of New
York."
RUSS. I know that one. (sings) 'East side west side all
around the town.'
BARRY. (joins the singing of "all around the town)
That's it, Russ. We used to sing those songs all the time in
glee club when I was young.
RUSS. And so Jenkins is mysteriously maimed in nineteen
fifty-six, fulfilling the thirty-year pattern. But wait, it gets
even better. Jenkins' accident befalls him on September
3
rd
, nineteen fifty-six. The same day Katy Madson died
falling down the stairs. Thirty years to the day, as a matter
of fact.
JULIE. And so whatever happened to the butler?
RUSS. Jenkins? He died in Bay Manor around nineteen
sixty at the ripe old age of ninety-one.
JULIE. Natural causes, I hope.
17
RUSS. About as natural a cause for Bay Manor as
possible. He choked to death on a piece of meat he was
eating.
BARRY. I met Jenkins once. Right before he died. I was a
child at the time and was here on a visit to my
Grandmother. I had the whole run of the manor to play in,
save for the servants' quarters, where Jenkins was still
living in retirement. He left orders that he didn't want to
be disturbed; and out of respect for his age and length of
service, my grandmother was happy to comply, as he gave
her the creeps as much as he did everyone else. Well,
naturally, when a nine-year-old boy is forbidden to go
someplace, that's the first place he'll go. I knocked on the
servants' quarters door.
"Who is it?" said a voice from inside the room. "Barry," I
replied. "Come in, then." I opened the door and there he
sat in the corner of the room. I don't know if I was more
terrified or curious when I saw him. "You're the grandson,
aren't you?" "Yes, sir," I replied. "What are you doing
snooping around this part of the house where you're not
wanted?" I immediately started to turn for the door when
he said, "Wait." I stood frozen in my tracks, still facing the
door. "Are you sleeping over tonight?" "No sir" I
answered. "Turn around, boy," I did as he stood up from
his chair. To a little boy, he seemed seven feet tall. "It's
good you're not sleeping in this house tonight, boy. And
it's good you're not alone. Strange things happen in this
manor when you're alone. You never want to be alone in
this house. Alone is when they like to show themselves."
Then he started laughing, slowly at first then maniacally as
I ran from the room. "Never be alone," he shouted after
me, "never be alone."
JULIE. That Jenkins was quite a charmer. So he died
eating a ham sandwich?
RUSS. The coroner's report wasn't that specific, but h