THE GHOST IN THE MEADOW Thriller (4f, 1m Int)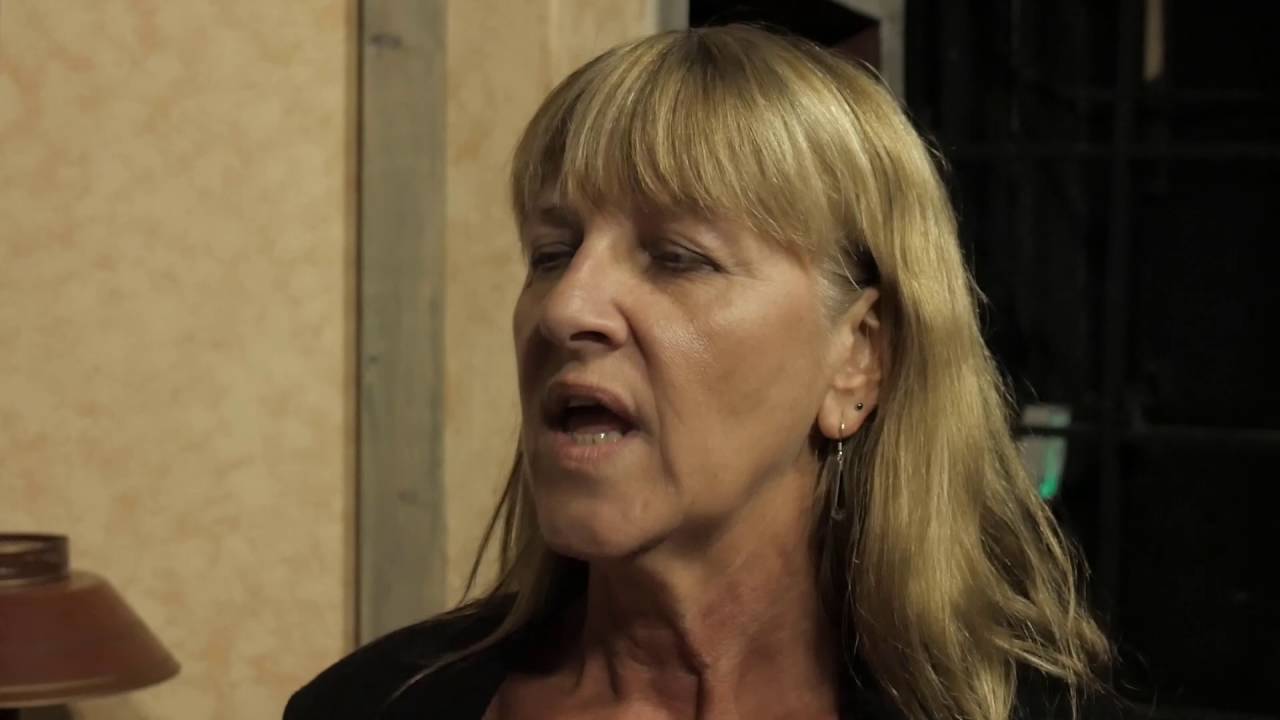 THE GHOST IN THE MEADOW
Thriller (4f, 1m Int)
Fans of old fashioned ghost stories will enjoy this creepy thriller. When two sisters relocate from Manhattan to an old farm house in upstate New York, they soon realize that they may not be alone in the house. An old boyfriend drops in to visit and when the strange occurrences continue he calls on the services of a psychic colleague to try to quell the restless spirits. Based on the legend of the blue boy.
What the critics said!
An old fashioned thriller written just for the stage...Simonelli has written an atmospheric piece that delivers plenty of chills with a liberal dose of tension breaking comic relief! A real Halloween treat!
Joe Franklin - Bloomberg Radio
'
"The Ghost in the Meadow' is delightfully scary"
Robert McKinney - Herald Courier
"The Ghost in the Meadow", – spooky fun
Ontario Arts Review
Purchase this title on Amazon Books!
https://www.amazon.com/dp/1095474057
For licensing inquiries on this title, please contact:
Joe Simonelli - jsimonelli2@msn.com 347-355-8989
1st class Broadway and West End rights thru law office of Gary DaSilva - gary@internationalauthors.com
UK rights thru Stage Scripts
https://shop.stagescripts.com/
PRODUCTION HISTORY First Ave. Playhouse NJ 2012 (premiere) Grange Playhouse NJ 2012
Barter Theatre VI 2013 (LORT Premiere) Gallery Theatre NC 2013 Little Fish Theatre CA 2014 (pro) Theatre Albany GA 2015 Old Church Theatre VT 2016 Winnipesauki Playhouse NH 2016 (pro) Russell Comm Theatre KS 2017 Peninsula Players CAN 2018 Village Players NH 2019 Surrey Little Theatre CAN 2019 Naked Stage CAN 2019 Cultural Park Theatre FL 2019 Green Bay Comm Theatre WI 2019
S
AMPLE DIALOUGE:
CHARACTERS
Kylie Roberts (30-45) - older sister
Sheila Roberts (30-45) - younger sister,
Julian Shaw (40-50) - Sheila's ex-boyfriend
Antoinette( ( 50-60) – psychic
Kathryne (25-45) - the ghost
(The 'Blue boy' and 'The Pastor' are offstage voices)
**AUTHORS NOTE: This is a psychological thriller with few ghostly appearances leaving the element of fear to the audiences' imagination. The 'blue boy' and the pastor are off stage phantoms and never seen on stage. (Up to the discretion of the director the pastor can be seen at the very end of the play) The pastor can be as complicated an optical effect as the theatre can muster, but can also be as simple and subtle as a shadow or hooded robe floating outside the doorway or window.
Smoke machine effect also works for the pastor.
Optional : During audience seating instead of mood
music the theatre can substitute a looped thunder
storm sound effect.
NOTE: Even under normal lighting scenes I would set the mood with lower lights. Taking in account actor safety, it is preferable that all blackouts are Total blackouts including the opening scene. Kathryne and the pastor should have their own special lighting whenever they appear. Kathryne blue, pastor red. Though there is a liberal amount of tension breaking humor in the play, try to maintain an underlying sense of foreboding. During scene changes you can keep thunder and lightning effect going instead of mood music unless otherwise instructed in the script.
PIANO MUSIC: The script calls for piano music in certain sections. Please make sure it is exclusively a piano solo with no other instruments.
ACT I
Scene 1
SETTING: The second floor parlor in a rural country house. A practical oversized window is down right.(if available, French doors are preferred) The room is rather shabby and rundown with wallpaper hanging off in places. An artist's easel (covered) sits next to the window. A couch, a wing chair and a small desk with a chair are apparent. A few oversized empty storage boxes may be in the room. One door is the hallway entrance to the room; a second leads to a set of stairs leading to the attic. A small practical lamp is on table next to couch. *Note: Sheila often refers to Kylie as Kyle for short.
AT RISE: Sound of thunder and rain. Sheila stands next to window looking out below as the curtain opens. Lightning, rain and thunder are apparent in background.
A loud bolt of thunder (and lightening strike) flicker the main lights but they remain on. Sheila turns on the lamp then crosses to easel as she resumes her painting. A second thunder and lightning strike flicker the lights and blacks out the stage. (This and scene is best played in total darkness with just two flashlights and a battery operated lantern as lighting.)
SHEILA. Damn, where is it?
(She fumbles her way to the desk until she finds her cell phone, which she opens to use as a light – the thunder fades and is replaced by the soft melodic sound of church bells. She crosses down to the
window in an effort to ascertain where the bells are coming from. Kylie enters silently through the door startling her sister. The church bells stop just as suddenly. Thunder and lightning continue sporadically thru rest of scene. Kyle is holding a flashlight and carries an extra flashlight in her pocket)
KYLIE. Hey Sheil, you in here?
SHEILA. (frightened reaction)
You startled me, geez Kylie. Can't you make a little noise when you're coming into a room?
KYLIE. I'm sorry, next time I'll sing an aria. What's your pleasure, Carmen?
(she starts humming a tune from the opera)
SHELIA. Funny. Is she my sister or a stand up comic?
KYLIE. Right now she wishes she were an electrician. Here, take this flashlight. (Hands her extra flashlight) I'm going to check the circuit box. Did you pick up those fuses like I asked when you were in town?
SHEILA. I didn't have time. (she notices something outside the window )
KYLIE. Listen sis, you're the one who wanted to move out to the country and into this old relic of a house. (she starts to check around the room for fuses) I was perfectly content living in the city.
SHEILA. (as she searches one of the boxes on stage) Out here a week and already you're complaining. I knew it. I told you the country might be a good change for both of us. It helps me get motivated to paint. And there's something about this house, and this room especially, I can't verbalize it. Just a feeling.
KYLIE. Oh yeah, I know that feeling, kind of hot and clammy? It's called lack of central air conditioning.
SHEILA. Ha. Ha. Make light of it if you want but somehow I think this is just what I was looking for. This secluded house. This room with all the natural light during the day. The minute I walked in here I was stricken with an impulse to paint. (she finds a battery operated lantern in one of the boxes) Oh, here it is. I knew I packed one.
(she turns the lantern on and sets it on a small table next to the couch as Kyle moves towards the easel)
KYLIE. You lived in Greenwich Village, isn't that where all the artists are supposed to be? And when are you going to show me what you're working on?
SHEILA. ( cuts her off and covers the easel)
Come on Kyle. You know I don't like to show you anything till it's finished.
KYLIE. I know, I know. You've told me a million times. So an old country house in a state of disrepair is your latest muse. What does it do for me?
SHEILA. Gets you away from the rat race and into the nice fresh country air. Come on Kyle, don't you remember our summer trips upstate to visit Nana at Lake Carmel when we were kids? I loved that old country house. All that grass to play on. The beach at the lake. Oh, and the old rowboat?
KYLIE. Yes, the leaky rowboat…and how about that old television of Nana's. Got about three channels.
SHEILA. And there always seemed to be an old scary mystery or Alfred Hitchcock show on right before bedtime. Just the tonic to keep two impressionable children up all night.
KYLIE. I remember.
SHEILA. (getting more excited as she remembers) Oh Kyle, do you remember that hoot owl in the garage? We thought the garage was haunted all summer until grandpa finally shooed it out! Oh how could you not want to live out here?
KYLIE. Maybe that was great for a kid who was visiting her Nana for the summer but now that I'm "all grown up" what am I supposed to do here in 'Hooterville?'
SHEILA. You're resourceful. Maybe you can start teaching piano again. They left that old spinet downstairs.
KYLIE. Old is right. And also out of tune with a broken lower C sharp key.
SHEILA. We'll get it repaired.
KYLIE. (she starts to search dresser drawer)
With what? All we had was our inheritance, all of which we sunk into this dump!
SHEILA. This house was a bargain and you know it. None of the other houses we looked at were this affordable. We could easily fix it up and sell it for twice what we paid in a few years. As for immediate cash flow, I've got an art show coming up in Chelsea next month, I'm sure I'll sell some paintings.
(She crosses to Window and looks out)
KYLIE. Great, I hope the peanut butter and jelly supply holds out till then. (closes the drawer) I thought I saw some spare fuses in this drawer before. It probably doesn't matter; the whole town must be out.
SHEILA. I don't think so. I see a light on in that old church across the meadow. Come look. I could have sworn I heard the church bells ringing just as the lights went out.
KYLIE. (Crosses to window) The old church house across the meadow? It looks like it's been out of operation for years. I passed by it the other day. It's all boarded up.
SHEILA. There, do you see it?
KYLIE. I don't see anything.
SHEILA. Well it's gone dark now.
(The lamp starts to flicker and the lights comes back on)
KYLIE. Ah, there we go. So, how about a cup of tea before bed? I've already put the kettle on.
SHEILA. I'd love one.
KYLIE. Open the window, would you? Hopefully the storm dropped the temperature outside. We should probably save up for some window units for the bedrooms.
SHEILA. I'm sure you won't need them once you get a nice country breeze going. (Sheila's cell phone starts vibrating causing a buzzing sound) What's that noise?
KYLIE. I don't know, maybe the Martians have landed in the meadow. It's coming from the table.
SHELIA. My phone. I left it on vibrate.
KYLIE. Look at that! Cell phone service, things are looking up. Who is it?
SHEILA. (a little apprehensive as she looks at the caller I.D.) Julian.
KYLIE. Ah, the prodigal boyfriend. Still on a 'break'?
SHEILA. He's on probation.
KYLIE. Really, aren't you being a bit cavalier considering the circumstances?
SHEILA.
(ignoring her last comment and Into phone) Hello Julian.
KYLIE. Tell him I said hello. I'll be right back with the tea. (she exits)
SHEILA. (into phone) How are you? How are things at Manhattan South?...Did you get that promotion yet?…Still pending huh…Well, they'll come around…I know how important it is to you… I don't know when I'll be back in town again, for heaven's sake we just moved out here…No Jules, it's not anything like 'green acres'.…yes, there is indoor plumbing. Kylie is fine, she says hello…I will…well then maybe you should come out here and visit us....Yes, you know I miss you but we both agreed we needed a break, right?…So, I moved to the country…it's not that far away. Okay then, we'll make plans to get you out here soon…This weekend? This weekend starts tomorrow. That would make this a one-week break; I don't think that even qualifies as a break, I know some married couples who don't see each other for a week!…all right, all right, you can come up…but no sex...I know sex is your second most favorite thing to do…You'll just have to do your first most favorite, watch the Yankees. Yes we have a T.V….and electricity. Okay, I'll see you tomorrow afternoon.(lights flicker) And Jules? Bring your toolbox. This place is falling apart.
(The church bells start to ring again as she crosses to open the window. All is still as she looks out then suddenly calls to someone outside)
Hey! Hey you, kid, young man. . What are you doing out there?
(she slowly backs away from the window then bolts for the hallway door and calls for her sister as church bells stop)
SHEILA. (stuttering and frightened) Kyle! Kylie!
(She runs from the room as the wind blows the curtains – again the faint sound of church bells are heard.)
KYLIE. (off) You're being ridiculous Sheila.
( Kylie enters carrying a tray with two cups of tea. Sheila follows her in as Kylie sets the tea down on the desk)
SHEILA. I'm telling you I saw him Kyle! Right out that window.
KYLIE. It was probably a deer or something.
SHEILA. I know the difference between a deer and a little boy! And even if it was a deer, which it wasn't, how could it just disappear into thin air?
KYLIE. I think maybe it was that wine you had after dinner.
SHEILA. Oh my God, It was one glass of wine, not a pint of southern comfort. One glass is okay. All the books say so.
KYLIE. Really? All the books I've read say we're three miles from the nearest house and no kid is going to be out by himself in a thunderstorm at this time of night?
SHEILA. He was there. And then he wasn't. He just disappeared.
KYLIE. Well it gets misty out on the meadow, maybe he just walked into a fog bank… (incredulous) Look, now you have me admitting you saw a kid.
SHEILA. I did see one.
KYLIE. Okay, come on, (she takes her hand) Let's grab the flashlights and have a look out there ourselves.
SHEILA. Oh no, I'm not going out there.
KYLIE. Well what do you suggest?
SHEILA. I don't know. Call the police.
KYLIE. And tell them what Sheila? Some kid is walking across our back lawn. What are they going to do, arrest him for trespassing? We just moved to this community. We don't need to make the locals think we're the newly arrived lunatics from New York City.
SHELIA. I know what I saw.
KYLIE. You're tired, you just moved into an old country house with faulty wiring and it's the first stormy summer night, of course you thought you might have seen something.
(A loud sound is heard offstage as if a shutter is slamming)
SHELIA. What was that? Is the front door locked?
KYLIE. (exasperated) Yes, the front door is locked!
SHELIA. Well what was that noise?
KYLIE. It's an old house; it could've been anything. A shutter slamming. Or the screen door in the kitchen.
SHEILA. Or a hoot owl in the garage?
KYLIE. My god, you're a grown woman, stop it already.
(The wind blows the curtains as another thunderclap explodes. Kylie goes to the window and closes it. As Kylie faces away from window, a sudden thunder clap blacks out the stage and lightening outside the window momentarily reveals the figure of Kathryne dressed in Victorian clothing. Two beats of blackout and then lights come back up as Kathryne is gone NOTE: Kathryne should not be wearing bold white face make-up. Her clothing and hair style will indicate she is a phantom. The more real you make her appear the more frightening the effect)
SHEILA. (Screams) Kylie! Behind you. The window.
KYLIE. (Looks back out the window) There's nothing there.
SHEILA. I saw something outside the window. Please, you have to believe me.
KYLIE. We're on the second floor, who'd you see, Batman?
SHEILA . It's no laughing matter! Someone was outside that window! A woman.
KYLIE. (again looks out window) There's nothing there. You're just nervous because you just found out…
SHEILA. It has nothing to do with that!
KYLIE. Alright, if you say so. Come on, let's go!
SHEILA. Where to?
KYLIE. I can tell that neither of us is going to get any sleep tonight until this matter is resolved. (she picks up the flashlights and hands one to Sheila) We're both going to search this whole house right now, inside and out, together!
SHEILA. Alright! Fine! Let's do it then.
KYLIE. Fine. (they move towards door) By the way, what did Julian have to say?
SHEILA. He's coming up here tomorrow, to visit for the weekend.
KYLIE. Good! Maybe he'll be able to talk some sense into you! (she turns off lights as she leaves)
(The two women exit. Two beats and the window suddenly blows open, church bells are once again heard.)
BLACKOUT
ACT I
Scene 2
AT RISE The next evening. Sheila is painting. The picture is facing away from the audience so only she can see it. A book she has been reading lies on a small table next to the wing chair. The soft strains of Kylie playing piano music can be heard drifting up from downstairs.
(The faint sounds of church bells replace the piano as Sheila stops painting and goes to look out the window. As she does, the door slowly opens and Julian quietly enters. He is holding a paper bag containing a bottle of scotch. He tiptoes in creeping up behind Sheila)
JULIAN. Boo!
SHEILA. (Screams) Julian, you jerk! Why do people seem to love to sneak up on me lately?
(Bells stop)
JULIAN. Sorry, I didn't mean to startle you sexy! Kylie told me you were all worked up about something you thought you might have seen last night but I didn't think you'd be this jumpy.
SHEILA. Shush! Do you hear that?
JULIAN. Hear what, Kylie playing piano down stairs? I thought she had given up the piano?
SHEILA. She did. Until she saw that old spinet downstairs. Funny, we had a baby grand in our apartment in the city that she ignored for the last five years and suddenly she's compelled to play that old relic.
JULIAN. Well maybe she's just reminiscing. Speaking of which… (He goes to kiss her)
SHELIA. (as she pushes him away)
Oh no, we're keeping it platonic, remember.
JULIAN. Oh yeah, Kylie warned me that you put me on probation. And to think, I haven't been on probation since I was a cadet my rookie year on the police force. Kind of drastic, don't you think? Couldn't you just tie me up or something? I brought my hand cuffs.
SHEILA. Always the comedian.
JULIAN. Isn't that what you used to love about me?
SHEILA. Yeah, but in small doses. And believe me, the doses are shrinking every day! But it is good to see you.
JULIAN. Good to see you too babe. (He moves to look at painting) Hey what are you working on?
SHEILA. (quickly covers the painting) Oh no, you know the rules.
JULIAN. Yeah, I know the rules. (he goes to kiss her again)
SHEILA. What did I just say? Social visit!
JULIAN. Wow, really sticking to your guns! I'm impressed. Okay, social visit? So then, how about a social drink? (he removes a bottle of scotch) You still drink single malt don't you?
SHEILA. Yes, but not lately.
JULIAN. I think that's when I really fell in love with you.
SHEILA. When you found out I was a scotch drinker?
JULIAN. No, when I realized you could drink me under the table (Julian picks up a CD or LP) and your love of jazz like me…you know that always put us in the mood… (he moves to kiss her and she moves away again)
SHEILA. Manners Julian. So where's your luggage? You did bring more than just a bottle of scotch didn't you?
JULIAN. Do I really need more than that? …My suitcase is downstairs.
SHEILA. Why don't you bring it up and put it in my room, second floor down the hall near the bathroom.
JULIAN. (moves towards her again) Now you're talking!
SHEILA. No. You sleep in my room. I sleep in here. This used to be a guest room but I converted it to a studio. The couch is very comfortable.
JULIAN. I don't want to put you out. I'll sleep here.
SHEILA. You're not putting me out. Sometimes I like to get up early to paint and I wouldn't want to disturb you if you were still asleep in here.
JULIAN. But why should you have to sleep on the couch when I….
SHEILA. Jules!
JULIAN. Still as stubborn as ever I see.
SHEILA. Oh, I'm the stubborn one Mr. "I'm not retiring from the force until I get my lieutenant shield." Can't be satisfied just being a detective sergeant.
JULIAN. I wish I were a good enough detective to figure out what you're running away from.
SHEILA. Who says I'm running away from anything?
JULIAN. Okay, then what are you running to?
SHEILA. For the life of me I don't know what you're talking about.
JULIAN. We had a good thing going in the city. We were the fun couple, remember?
SHEILA. You've got some warped perception of fun.
JULIAN. I'm trying to be serious Sheil. You know how I feel about you. You told me you felt the same. Then you pull this vanishing act.
SHEILA. You being serious? That's a new one. Besides, I need some space, I told you. This is like an adventure to me.
JULIAN. It seems more to me like you're looking for a new start.
SHEILA. Right, I moved out to lower 'dog patch' for the social life and dating scene. Is that what you think?
JULIAN. To be honest I don't know what to think.
SHEILA. You need to relax. I'm only a two and a half hour drive from New York City, it's not like I moved to Tibet. And I appreciate you coming up here to visit and help. It shows you care.
JULIAN. And that I have your back?
SHEILA. (holds his arm) Yes, that too.
JULIAN. Besides, we can't break up; you're the only one who laughs at my dopey jokes.
SHEILA. I think now we're getting to the crux of the problem.
JULIAN. And that would be?
SHEILA. Your constant joking all the time. I never know whether you're being serious or not. You shouldn't be a cop, you should be a stand-up comic.
JULIAN. That's not fair Sheil, you know I use the humor to deal with the crap I see all day. After murder scenes and drug overdoses you want a little relief from stress when you get home.
SHEILA. (she picks up the scotch bottle and examines it) That isn't the only way you deal with stress.
JULIAN. What are you implying?
SHEILA. Figure it out.
(Door opens and Kylie enters carrying a bottle of wine and three glasses)
KYLIE. (sarcasm) Look at you two, nothing I like better than a happy reconciliation. Reminiscing? Make up sex?
SHEILA. That won't be happening this weekend.
JULIAN. It's only Friday, let's not give up hope.
KYLIE. Who's ready for some wine?
SHEILA. I'm gonna pass.
JULIAN. (to Sheila) No single malt and now no wine? Turning over a new leaf now that you're out in the country?
KYLIE. In more ways than one.
SHEILA. (slightly reprimanding) Kylie!
JULIAN. Well I brought the hard stuff but maybe I'll start slow. Pour away.
KYLIE. (as she starts pouring the wine)
So Julian, to what do we owe the pleasure?
(she glances knowingly at Sheila)
JULIAN. I was just in the neighborhood.
(as he also looks at Sheila)
KYLIE. Uh-huh.
SHEILA. It's strictly a social visit.
JULIAN. (to Sheila) Come on, you know you can't resist me.
SHEILA. Don't worry. I'll practice.
KYLIE. Come on Sheil, give the poor guy a break. He drove all the way out here to see you, and he brought his toolbox.
SHEILA. He also brought his libido.
JULIAN. (he takes wine and walks around the room looking about) Although lately I'll sadly admit I've had more luck with my toolbox, which, as it turns out is a very good thing for you two ladies. Helping fix this place could be a lifelong commitment.
SHEILA. Oh, now he's talking about a commitment.
KYLIE. I thought that word was foreign to most men.
JULIAN. No wise cracks, I also brought my gun.
(He peruses room) Just how old is this place?
SHEILA. Pre-Civil War.
JULIAN. (Examining the room) Looks it. We certainly have our work cut out for us. But first, tell me more about the drama.
SHELIA. What drama might that be?
JULIAN. What I heard about last night. Something you thought you saw outside the window? (he walks towards window)
SHEILA. Something I did see outside the window.
JULIAN. (examining outside of window) Interesting.
SHEILA. What is?
JULIAN. Well there are scratch marks on the outside.
SHEILA. Let me see.
(Sheila and Kylie walk to window and examine)
JULIAN. See here. And here.
(He shows them the outside. Kylie looks at marks on the window first)
KYLIE. Oh yes. Look at that. (she comes back in)
SHEILA. That's not possible.
JULIAN. Why?
SHEILA. (as she looks at window) Because I washed this window and the sill yesterday morning, inside and out and there wasn't a mark anywhere.
KYLIE. Seeing is believing. (To Julian) An animal?
JULIAN. I doubt it. The marks are too wide. I hate to say it …it doesn't seem rational, but...
SHEILA. (In from window she sits on open ledge or stands near the opening) But What?
JULIAN. Well I have investigated enough burglaries in my day. In my humble opinion I'd say you had a cat burglar.
KYLIE. What? Are you kidding? You're saying those are scratch marks from a human hand.
JULIAN. A small human hand yes. Could be a primate. But I don't think you have any monkey's running around loose up here, do you?
SHEILA. Could a little boy have made them?
JULIAN. I suppose, but you are on the second floor. Doesn't make sense.
SHEILA. Why? This house is covered with strong wood lattice and vines. I'm sure someone could climb up. (To Kylie) We really should think about having that stuff removed and re-siding the outside you know.
KYLIE. (sarcastically) Oh sure Shelia. With what money? And what do we cut out? The peanut butter or the jelly?
JULIAN. They did build these houses to last in those days. And I suppose it is easy enough to climb if one wanted to. And if I wanted to gain entrance to this house this is the window I'd choose.
KYLIE. Why?
JULIAN. This room is in an isolated part of the house, separated from the other two bedrooms and the bathroom by a long hallway. And the ledge outside makes it convenient if you did want to rob the place.
SHEILA. So you're saying someone could have climbed the lattice?
JULIAN. (he looks out the window again) I suppose it's possible. Why?
KYLIE. She's convinced she saw a little boy running around on our lawn in the middle of a thunderstorm last night.
JULIAN. What would a kid be doing outside in the rain?
KYLIE. As well as a lady out on the ledge.
JULIAN. (incredulous) A lady out on the ledge of a second story window?
SHEILA. (adamantly) I'm telling you I know what I saw. And you both saw the scratch marks on the sill!
(During above exchange Sheila moves closer to the window. She turns to face Kylie and Julian. Suddenly she falls back towards window, taking several backward steps and bending at waist as though being pushed)
Julian!!!
(Julian grabs her and pulls her from the window hugging her close)
JULIAN. You okay?
KYLIE. Be more careful Sheil! You lost your balance.
SHEILA. (she pushes away from Julian) Lost my balance like hell. Something just pushed me!
JULIAN. What!?
KYLIE. Stop!
SHEILA. (indignant) I'm telling you I felt something try to push me out that window.
KYLIE. Okay, if you say so.
SHEILA. Don't patronize me Kylie. I'm not some over dramatic school girl.
JULIAN. Have a seat Sheila. Relax. Kylie didn't mean anything by it. She's just trying to understand.
KYLIE. (takes Sheila's hand) Of course I am honey. Maybe you just got dizzy.
SHEILA. I did NOT get dizzy!
JULIAN. Maybe it was a gust of wind?
SHEILA. A gust of wind from where?
KYLIE. The attic perhaps. It happened before.
JULIAN. (walks towards attic door) Is this the attic door?
KYLIE. (again sarcastic) Very good detective. (Julian tries to open the attic door but it doesn't budge) Don't bother. It's locked from the inside.
JULIAN. How'd that happen?
KYLIE. I was bringing boxes up there this morning. The window was open; a gust of wind came in and slammed it shut behind me just as I came back in here.
JULIAN. That's understandable. An old house like this must have drafts all over the place. It's a wonder that more doors don't slam shut. Where's the key?
SHEILA. There is no key. And all of my extra art supplies are up there as well as my blank canvases.
KYLIE. I'm sure there's a key. I just need to contact the realtor. If not, I'll have a locksmith come up.
JULIAN. I could have a whack at getting it open. Although I'm hardly fond of old country attics.
KYLIE. Really, why is that?
JULIAN. Oh, it's going to sound crazy.
SHEILA. I already heard the story; you might as well let Kylie in on it.
KYLIE. What story?
SHEILA. A ghost story. Isn't that right Jules?
KYLIE. Well let's hear it Jules. Maybe it will top Sheila's story of the ghost boy in the meadow.
SHEILA. You're not funny Kylie.
JULIAN. I've never told anyone but Sheila this story. It's not something you want getting out.
KYLIE. Well now you've got to tell me!
JULIAN. Perhaps another time.
KYLIE. Sure Jules, whet my appetite and forget to serve the entrée.
JULIAN. (to Shelia) She's not going to let this go, is she?
SHEILA. Probably not, you may as well get it over with.
JULIAN. Okay then Kylie.
(He walks over to table, pours a scotch and offers it to Kylie)
Some scotch?
KYLIE. No thanks, I still have my wine.
(Julian sips drink)
Okay Jules, you've been properly braced, let's hear the story.
JULIAN. Well, when I was a kid, I don't know, ten or twelve, I went to visit a friend of mine on Long Island. My friend's father was pretty well off and this house was huge. They had ten children and I guess the house had at least eight bedrooms. Also had an elevator, and servants' quarters, the whole nine yards. Anyway, it was summer time and his parents and the rest of his siblings were at the summer house in Rockaway and we were neighbors. My friend used to come back from the beach every few weeks to cut the grass. So it was just me, him and his older sister, who had driven us, in this big empty house. They had a guest bedroom in the attic, that's where me and my friend were going to sleep. Eight empty bedrooms and we decide to sleep in the attic. Of course right before bedtime his sister just had to tell me the story of their elderly great uncle Pete who lived in that room in the attic until he died in that very bed. How they heard footsteps up there ever since. Old 'Unc' making the rounds.
KYLIE. And so did Uncle Pete show up that night?
JULIAN. Oh we heard sounds that night. Knocking and moaning outside the door. My friend's sister obviously trying to scare us. We tried to confront her but she locked us in the attic.
KYLIE. Locked you in. How cruel!
SHEILA. (a little apprehensive) Wait, it gets even weirder.
KYLE. (now herself getting apprehensive) Weirder, how?
JULIAN. She never returned the next morning to let us out.
KYLE. What? Why? What happened?
JULIAN. We woke up the next morning and kept calling to her to let us out. After a few hours passed we both started getting desperate and started yelling out the attic window to a neighbor who had just come outside to do some gardening. He rang the bell to try to get the sister but no one answered. My friend told him where a spare key to the back door was hidden and he finally came to let us out.
KYLE. So what happened to the sister?
JULIAN. No one knows.
KYLE. What do you mean?
JULIAN. There was no sign of the sister anywhere in the house. My friend called his parents who came out to the house. We all searched the house high and low. Even the neighbor. Her car was still in the driveway. Her keys and purse were still on the bureau in her bedroom. The bed remained un-made, just as she had slept in it.
SHELIA. Only no sister. Right Jules?
JULIAN. That's right. To this very day. No sister. The parents called the police. A missing person's report was filed. They searched the area for weeks. She was never found.
KYLIE. Teenage runaway?
JULIAN. Didn't fit the profile. She was eighteen years old and about to start an Ivy League college in the fall. Why would she suddenly decide to take off? As far as the police are concerned, it's a cold case now. I never spoke to my friend about it again after that summer. After a while we stopped talking completely. But it's never stopped bothering me.
KYLIE. Oh Julian, how awful. I feel so bad for you.
SHELIA. That's not the end of the story Kyle….Tell her about the dreams Jules.
KYLIE. Dreams?
JULIAN. They're not dreams, they're nightmares. Nightmares about that night. And they're always the same. I'm standing outside the house, and I know that I shouldn't go in there because the place is haunted. I don't even believe in the supernatural but in the dream I know the house is haunted and I shouldn't go in and I especially know I shouldn't go to the attic because that's the most haunted room. But I find myself going in the house anyway. Ever been in a big empty house by yourself when you were a child? Even during the day every little noise you here sets your heart beating a little faster. So in this dream I enter the main hall and slowly ascend the staircase to the second floor. Walking that long second floor hallway past all those empty, silent bedrooms, each with their connecting doors and little secrets. Until I finally reach the closed door at the end of the hall that leads up that staircase to the attic. And that's when it really hits me.
KYLE. What does?
JULIAN. That feeling of dread. That icy cold feeling of fear that makes your skin crawl. I know I shouldn't open that attic door but I'm compelled to. You know how dreams are. Did you ever have that kind of dream where you know you shouldn't do something yet you find yourself doing it anyway? And as I'm climbing that set of attic stairs I hear the sister's voice calling to me, begging for me to help. And I keep climbing the stairs to get her.
KYLE. And what happens then Jules?
SHEILA. He doesn't know, because in the dream he never goes into the attic, do you Jules? At least, that's what you've always told me.
JULIAN. She's right. I never reach that top attic step. I always wake up right before I do.
(he pours himself another drink)
KYLIE. Well I think I've been sufficiently spooked for one night. Although I would like to find out a little bit more of the history of this house. I think I'll go into the town library tomorrow and see what I can dig up.
JULIAN. Sounds like a plan. Maybe Sheila would be kind enough to show me the sights tomorrow, after which I'll start working on that attic door.
SHEILA. And what shall I do while you're repairing the door?
KYLIE. Paint, like always.
JULIAN. And stay away from open windows. At least on the upper floors.
SHEILA. Sure, make a joke about it.
KYLIE. I'm not entirely sure he was joking. (to Julian) Were you?
JULIAN. Well she did almost fall out. Whether it was the wind or a dizzy spell.
SHEILA. (upset) It was neither, and I'm getting awfully tired so I think it's best if I do a little reading and turn in.
KYLIE. No problem Sheil. I think I'll go downstairs and try to catch an old movie on T.V. Care to join me Jules?
SHEILA. An old ghost story?
JULIAN. Sounds great. (to Sheila) Are you sure you want to sleep in this room all alone tonight? From what you said, I would think you'd want stay in your room. I can stay in here.
KYLIE. (sarcasm with a teasing sinister accent)
So close to the Attic Julian?
SHEILA. Thanks but no thanks. I'm not about to be put out of my own house. I'll sleep where I like and if there is a ghost in here, they best steer clear. I don't scare as easily as you think. Remember I worked for the New York City Department of Motor Vehicles for two years.